How to Restick LED Lights
You want to learn how to restick LED lights? LED strip lights are gaining popularity as they look beautiful and can totally change the look of the place.
In today's world, whether it's for a home or a business, LEDs play a critical function in decor. They have proven to be an important decorative piece that is both affordable and effective in lighting the space.
If you have the LED strip light at your place, but you are not satisfied with its location, then you can surely change the place.
You may be asking, is it feasible to restick the light? Will it get damaged if peeled off?
So, here is your answer.
No!
If you are not happy with the existing location of the LED strip lights and are willing to replace the location, you can peel them off and reinstall them. Whatsoever the cause for the reinstall, it's fairly similar to the last time around.
The best part is that now you are just placing it again to take much less time than before.
● If your glue has lost its stickiness, you just need to get rid of the old glue. You can make use of citrus-based cleaner or soak the cloth in acetone and clean it. This will help in removing the adhesive residue without causing any damage.  See removing LED strip lights article.
● The liquid should not contact any LED light directly as it might damage the lights and obstruct their proper functioning.
● After that, allow the back of the LED strip light to dry before you apply the double-sided tape and restick LED strip lights by cleaning the surface.
Isn't it easy?
In just a few steps, and you can easily reposition your LED strip lights to the new place you think is suitable for them.
While replacing it, you just need to decide which adhesive material is appropriate for the LED strip lights, if needed.
Do LED Strip Lights Use Adhesive Material?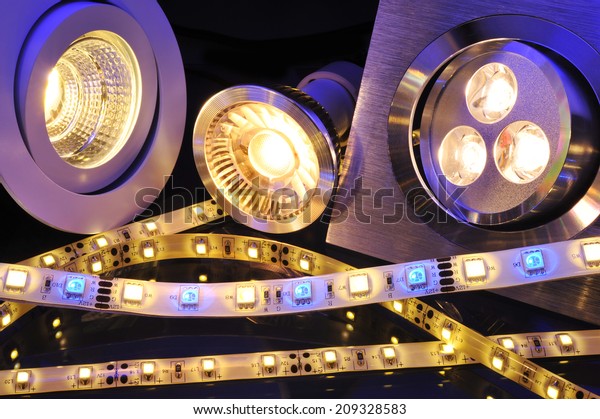 Irrespective of the type of LED strip to be used, what matters is the adhesive material to be used. So, without thinking about the color or length of the LED strip lights, you can stick back the LEDs with this recommended double-sided Adhesive tape.
It is the most durable tape and is regarded as the gold standard for adhesives. Acrylic's great performance is a major factor. An elastic solid, as well as a viscous liquid, may be found inside the same substance. The viscoelasticity property of the double-sided Adhesive tape makes it ideal for uneven surfaces as well and makes the bond stronger.
What's the result?
LED strip lights are long-lasting and may be attached to a variety of surfaces.
But remember, 3M double-sided Adhesive tape, on the other hand, isn't without flaws.
As it might lose the stickiness with time and is even not good for surfaces. You can see its negative impacts even in humid and wet weather.
How Can LED Strips Be Reused?
Yes, reusing LED strip lights can be a great idea as long as they are still working.  
You can replace the adhesive tape if it no longer sticks on the wall. Other than this, you can take care of the focus points like using it over your bed or enhancing your artwork. LED strip lights are simple to install and can be placed at any location.
If you are not sure about resticking or using the adhesive, then you can contact professionals who are well experienced in the field. But if you have LEDs at your place, then you must try out these tips, which will make maintenance easier.
Related LED Products We Love to Use