How to Stick LED Strip Lights On Wall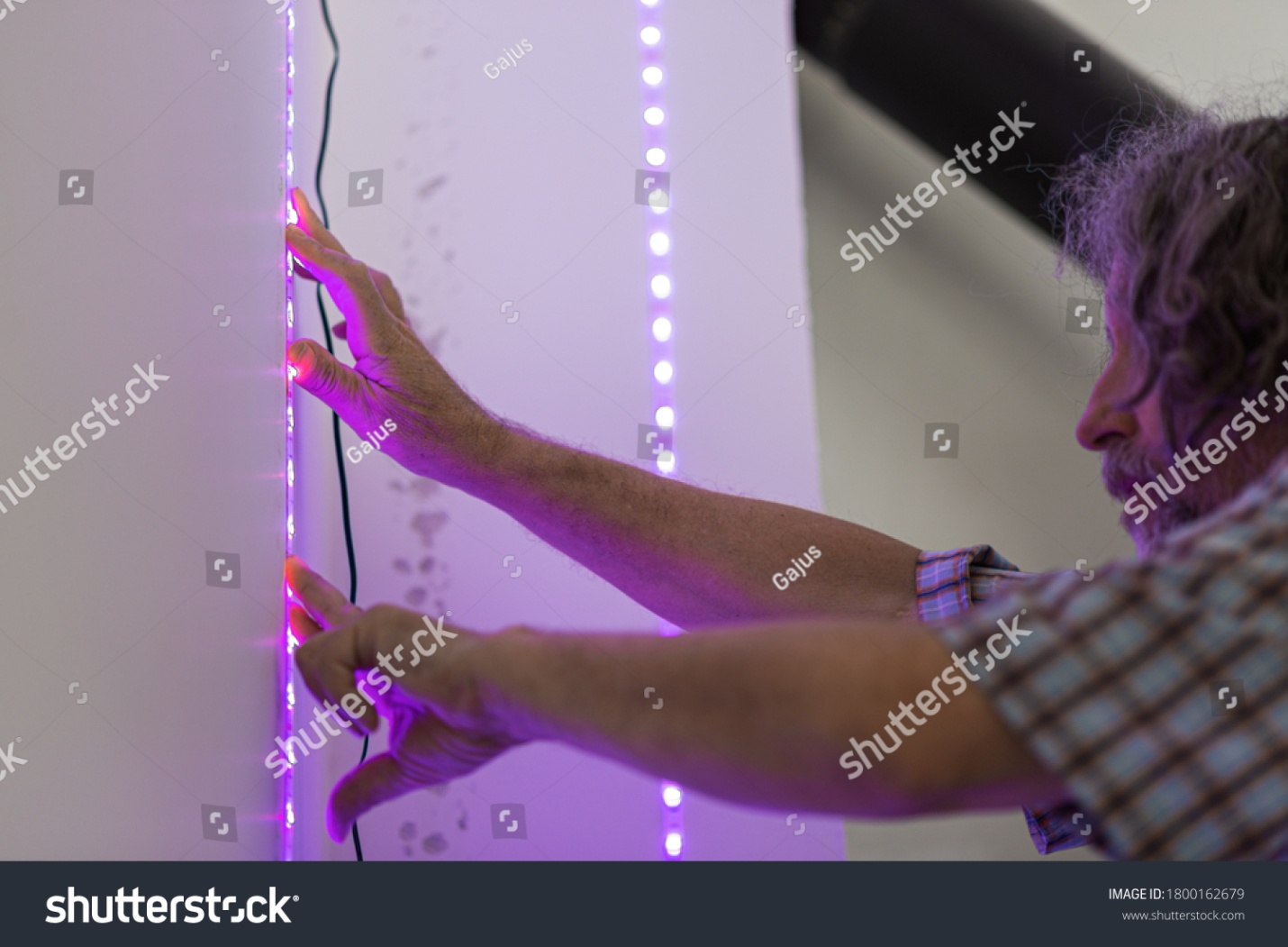 Do you wish to make your bedroom look more attractive and expensive? Are you searching for colorful lights that are good for your pocket and can add value to your room ambience simultaneously?
Yes! Learn how to stick LED strip lights on wall.
LED strip lights can be a good option that is designed especially for this purpose. Imagine arranging ambient functions and glowing light around your kitchen closets. LED light strips will be suited best for this purpose. That will give your kitchen or any other room totally a different look.
Irrespective of your requirement, LED strip lights are ready to serve you a reasonable, creative, and easily accessible solution. Any reason why they shouldn't be selected?
If we look at LED light strips, most of them have adhesive backing. You can remove the backing once the body is set up and trim the strips to the required size. You need to apply some pressure on the strip to get it fixed at the right place on the wall.
No doubt, placing LED lights at your place was never easier. So, you need to take care of a few things and carefully work to achieve the desired look of your place, be it your home or business.
It is challenging to stick the LED strips with the adherent back because it might not be assertive, or doesn't get attached easily, or lose its stickiness and quality with time. This is not all; there can be numerous reasons behind the LED strips falling from the surface.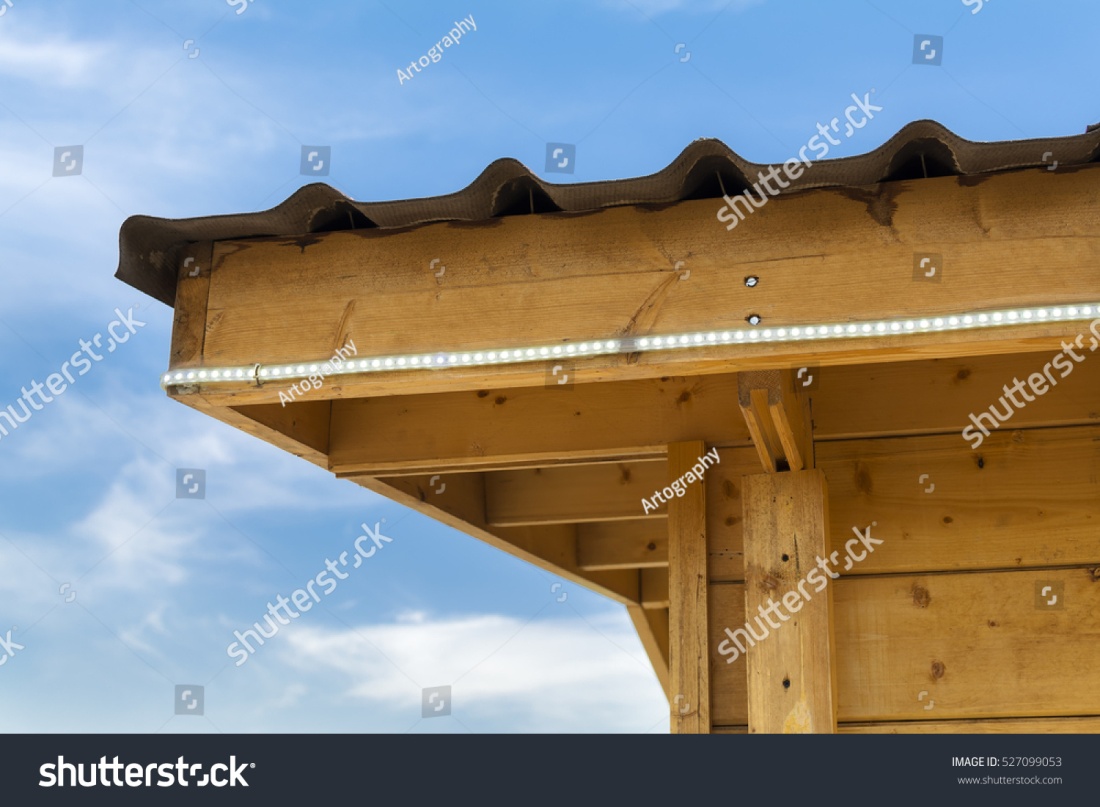 So, here is the article that will guide you through the ways to stick LED strips properly at the place on your wall and ways to make them hold the wall surface with considerable power for a more extended period.
If you want to give your place an elegant look, then you must scroll down and continue to read the steps to install LED strip lights on your wall.
What You Need To Know For Installing LED Strip Lighting on A Wall:
If you have purchased the LED strip light and are looking for ways to stick it more effectively, then you have reached the perfect place. This will help you in placing the LED strip correctly and safely on your wall.
Let's move ahead and start the work Also see How to Install Ultimate Guide
Steps to Stick LED Strip Lights to a Surface
Step 1: Measure the area where LED strips will be installed before you start working with them. Instead of going for guesswork, it is suggested to take the ruler or tape and measure the area to get an idea about the amount of light strip required.
Step 2: Next step is to trim the strip according to the length that is required. You can make use of scissors or cutters to make it short in size.
You should take utmost care while trimming the LED strip because if you miss the line and cut the circuit, it damages some of the LEDs, making them stop working.
Step 3: After this, you need to prepare the surface to stick your LED strips. When adhesive backing is applied to a clean, flat surface, it works best. If the surface is not appropriate, it might have a weak bond between the wall and the LED strip.
It is suggested to soak the cloth in warm water and clean the surface thoroughly. After that, dry the surface with the help of a paper towel so that the LED strip sticks perfectly to the surface.
Step 4: Once your wall is ready, now it's time to remove the plastic sticker from the adherent backing and start sticking it to the wall. It is suggested not to remove the plastic at a time, as it might cause the dust to stick on it, weakening the bond between the wall and LED strip.
Step 5: Now, it's OK to gently press the strip by placing it in the exact position. This should be continued till you have placed the complete LED strip on the wall. Make the process slow and careful to achieve good result.
Step 6: Finally, it's time to connect the connector and start the power supply, and turn your LED strip lights on.
This will make your place look much more beautiful than ever before.
There are times when these strips lose their stickiness and start falling from the wall. So, read ahead to know the practical ways that will help you in avoiding the LED strip lights falling from the walls.
How To Prevent LED Strip Lighting from Falling Off
LED strip lights are a good option with the glue backing, but they are also destructible and can lose stickiness with time. This leads to the falling of the lights off from the wall.
What can be done to avoid it?
So, here are a few things that can help you improve the strength of the Lights and prevent them from falling off the wall.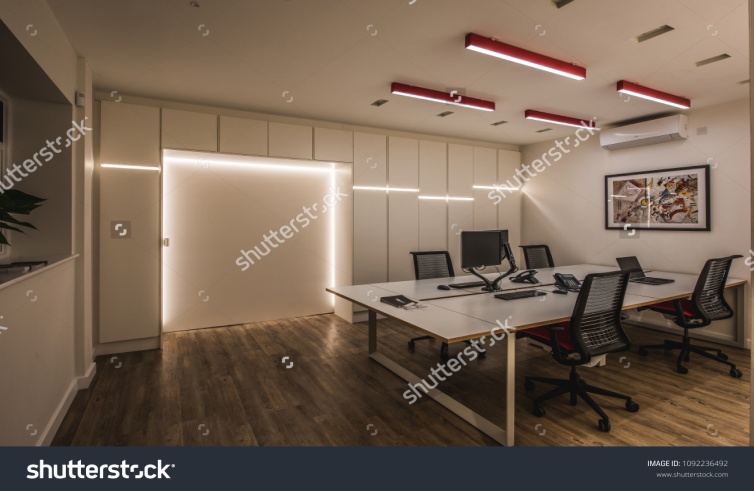 As said before, a rough and dusty surface is not good for mounting LED strip lights. So you should try to choose a smooth and clean surface. This will provide more strength to the Strips to stay glued to the wall for a more extended period.
Another way is to use a good double sided sticky wall tape.
If your wall is uneven, you must look for a different option or get more than one adhesive.
Climate is another factor that plays a crucial role in losing the stickiness of the light. It doesn't function effectively in humid or hotter climates. This makes it less durable.
If you are a resident of a place where it is scorching, then you must think of installing LED strip lights near the AC. This can help in improving the durability of the lights.
To Remove LED Strip Lights
To remove the strip lights, see our step-by-step article.
Conclusion
When it comes to lighting, LED strips may do wonders for the beauty of your home. This is the reason that these days it is gaining popularity globally.
Though not easier to manage, still, if done carefully, can be a good option. We hope this will help you in getting better results in making your house look beautiful by sticking LED strip lights on your wall properly..
Related LED Products We Love to Use