Top 5 Best LED Strip Lights for Christmas
Christmas lights bring a unique glow to your holiday season, your backyard, your favorite diving bar, or anywhere else. It is always exciting to light up Christmas lights in the city for the first time, and it should be no different at home.
The flashing lights, form the backbone of any decent holiday display, create a comfortable and warm atmosphere when night falls. Staying at home begins to feel more inviting.
There are many types of Christmas lights to decorate your home and garden.
Even if you tend to concentrate your energy indoors, you may want to spend more time in the garden this year, because outdoor gatherings make social distancing easier.
We have selected a series of indoor and outdoor Christmas lights for 2021, including Christmas lights that you can place on trees, windows, mantels, and front yards.
Benefits of LED Strip Lights for Christmas
Most people know that LED Christmas lights can save a lot of electricity, but there are several other reasons to consider switching.
According to a national survey of more than 2,000 Christmas lights consumers, 57% of people now prefer LEDs to incandescent lamps. The reasons are as follows:
Connecting more Light Strings
Generally, you can connect multiple LED strip lights end to end and use only one socket.
Most traditional mini Christmas lights only allow you to connect 4 or 5 groups from one end to the other, but with many mini-LED strings, you can connect 40 to 50 more together, depending on the number of lights. This makes it easier to decorate a large Christmas display.
LEDs stay cool
LEDs produce almost no heat, which means they are cool to the touch and safe for children and animals throughout the season.
Far brighter than bulbs
LED produces a brighter light than traditional incandescent bulbs. The light output is impressive and is one of the most praised aspects of LED lights in customer reviews!
Ultra-long lifespan
Many LED light kits have a rated life of tens of thousands of hours, far exceeding the traditional mini incandescent light kits that usually last only one or two seasons.
Advanced technology and design
The kaleidoscope provides innovative LED colors and several varieties and even has unique light display functions, such as dimming and color changes. Newer RGB LEDs can even achieve thousands of light color combinations!
With large C9 LED bulbs, you can certainly use 17-foot ropes indoors, but these large lights do shine when used outdoors to build the roof of your home, highlight outdoor trees, or energize your front porch.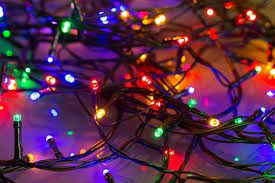 The plastic shell of the multi-color bulb is engraved with a diamond design, which adds a touch of vitality. They will last for years without burning, and you can connect up to 80 strings together to wrap them in your home.
This set of 200 mini multi-color LED lights is 66 feet long, enough to surround a 5 to 6 feet tall Christmas tree. Do you need more length? no problem! You can connect up to 22 strings of these lights together to decorate the tallest tree.
Or use lights to cross stair railings to add vitality to the mantelpiece, or to construct doorways. You will be able to use it for many years with extremely low power consumption.
The size of these diamond-cut C6 bulbs fits the front of the house very well; they are easy to find on the pillars in the driveway, and they are still not too big for driveway decorations such as staircase wreaths and garlands.
Color is as attractive as versatility-pure white is a pleasant medium between traditional warm Christmas lights and bright LED Christmas lights.
Whether you plan to use NOMA LED strings outdoors or indoors, each 23.8-foot-long string can be connected to up to 44 additional strings to meet all your holiday display plans.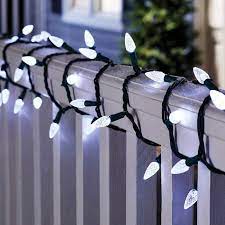 This cool white light bulb sits on a 66-foot rope. It is complete and flexible enough to complement any Christmas decoration scheme: red and green, blue and white…whatever. Connect up to 10 wires for a total of 660 feet of flash.
These mini LED bulbs emit warm white light both indoors and outdoors. In addition, the light includes a remote control that allows you to adjust the brightness to any of 10 levels.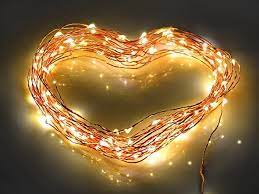 You can also set the lights to flash, break, or fade, or let them glow steadily. The cables and lights are very small and can be turned on and off with the remote control.
Related LED Products We Love to Use